The Polldubh Club Archive Page
Perhaps this little site section (new, July 2011) might have been titled the 'History' page but, with the intent being to create a 'mini-museum' of past guidebooks etc. dedicated to Glen Nevis climbing (and maybe a gallery of related photographs) rather than comprehensive history of the same, 'Archive' just won the day and seems all the more apt now (August 2011) we've taken the concept further by setting up a Library (please note that link is not publicly accessible) to make most of these books available to Club Members...
Historic articles from the Scottish Mountaineering Club Journal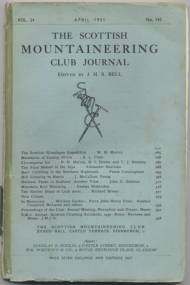 With the first published guidebook to climbing in Glen Nevis dating from 1970, the 'New Climbs' section of the Scottish Mountaineering Club Journal is the obvious place to look for earlier printed information and there's ample there to reward the patient researcher. So we're happy to have secured permission to reproduce some of the plums in the shape of articles by two of the most significant Polldubh pioneers documenting the first and second 'waves' of crag exploration and another on the equally fascinating subject of Glen Nevis Gullies:
Please note that all three articles (and the 1960 route descriptions accompanying the Clough piece) are reproduced from the Scottish Mountaineering Club Journal with permission (for which we thank the SMC) and copyright remains with the publishers.
Climbers' Guide to Ben Nevis (G. Graham Macphee, 1954)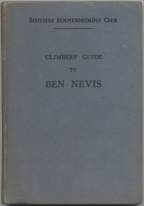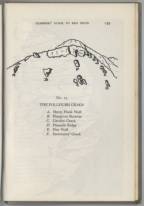 Surely the first published guide to cover Polldubh, but not surprisingly featuring just the six routes described in Jimmy Ness's 1951 SMCJ article (with descriptions reproduced verbatim from there).
Unpublished guide (Ken Johnson, 1965)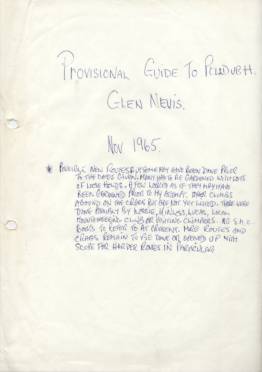 Probably the first guide of any sort (described as 'provisional' in Johnson's manuscript) dedicated to climbing in the Glen... never published but available to Ed Grindley as source material for the 1985 guide, for which some of Johnson's original route names missing from the two Schwartz guides (eg Promises and Eigerwand for Marshall's Madness and Arching Slab respectively) were restored.
Some interesting crag names as well, including Bovril(l) for Dundee, Oxo for SW and Calvary ('prominent large butt. with a cross on its large S.W. face') for Cavalry despite the latter's previous use in the Ness/Clough SMCJ articles and Macphee guide. There are 20 handwritten pages including the two shown here, with HVS and XS grades used where they don't otherwise appear before the 1978 Schwartz guide (Storm, for example, already being given HVS).
Title page and diagram reproduced with Ken Johnson's permission, with complete text transcription to follow when ready, sincere thanks to Ken for allowing us to make this material publicly accessible for the first time and copyright remaining with the author.
Climbers' Guide to Ben Nevis (J.R. Marshall, 1969)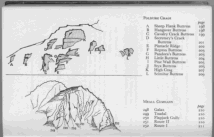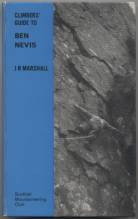 While our Archive and Club Library here are basically targeted at the Glen Nevis-specific guides rather than the more wide-ranging definitive and selective guides, we thought Jimmy Marshall's 1969 Ben guide to be the first to feature the Polldubh Crags until we discovered the 1954 Macphee above. But the Marshall has a far wider selection of routes with all that new RAF/Kinloss activity described in Ian Clough's 1960 SMCJ article.
Two copies available for Members to borrow.
Rock Climbs in Glen Nevis — The Polldubh Crags (Klaus Schwartz/Blyth Wright, 1970)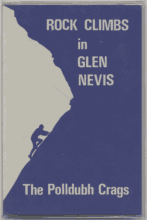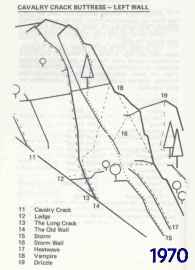 The first publicly available Glen-specific guide, covering just the main Polldubh Crags, published by Lochaber Mountain Rescue Association and featuring Schwartz's own stylised crag diagrams and cover illustration (the basis for our Polldubh Club logo). With nothing listed above VS (the HVS and XS grades being introduced with the 1978 guide) and numerous choice historical observations and tidbits lurking in the descriptions, it's quite different in some ways from its superficially similar successor and has a charm all of its own. For example (from the description of Styx Buttress):
The crag was originally explored by George Band in 1947 or 1950, but no route is recorded. On this occasion he was also seen to place the first piton at Polldubh!
Two copies available for Members to borrow.
Rock Climbs in Glen Nevis — Polldubh and other crags (Klaus Schwartz, 1978)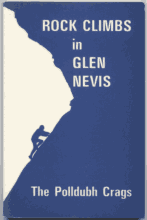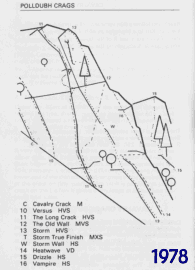 The change of subtitle is significant, with the coverage expanding to include Upper Polldubh, the Buzzard Crags, Cumhann/Steall areas and Carpark Crag. In addition to the introduction of HVS and XS, technical pitch grades and star ratings are given for the first time, but some of the historical tidbits have gone and the climb-by-climb first ascent info has been replaced by a single first ascent index. A 'Select Bibliography' points towards further resources, including the SMC Journal articles by Jimmy Ness and Ian Clough noted above.
Two copies available for Members to borrow.
Rock Climbs: Glen Nevis and the Lochaber Outcrops (Ed Grindley, 1985)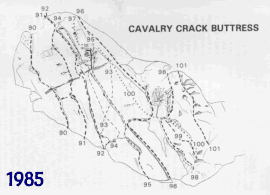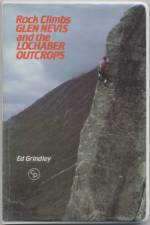 While still centred very much on Polldubh and Glen Nevis, Ed Grindley's guide (published by Cicerone) has expanded again to cover a roadside cragging area from Kentallen to Mallaig. Where the crags of the main Polldubh area were arranged alphabetically in the two Schwartz guides, they're now arranged in three tiers (roadside, second and upper) and left-to-right within these tiers to encourage wandering enchainments. While the new crag diagrams perhaps lack the stylised charm and clarity of Klaus Schwartz's originals, some older route names have (as mentioned above) been restored and the short-lived XS has given way to modern E grades, with the graded list now topped by Exocet at E6!
Two copies available for Members to borrow.
Highland Outcrops and beyond...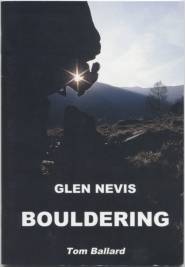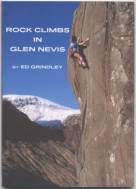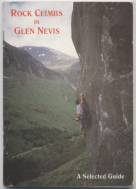 With the areas covered by previous Glen Nevis guides becoming subsumed into the SMC's Highland Outcrops in 1998, the days of the separate 'Polldubh' guide might appear to have passed. But there have been others, including a mid-1990s Nevisport 'interim' guide, Ed Grindley's later Rock Climbs in Glen Nevis and Tom Ballard's Glen Nevis Bouldering (both 2005 and printed by PrintSmith in Fort William)...
While the 'interim' guide (produced to meet pre-Highland Outcrops demand with the Cicerone guide out of print) gives neither author nor date, it's essentially a partial reprint (edited by Ben Ankers from Grindley's manuscript) of the 1985 guide and must (from the new, 01-style phone numbers in the adverts) date from April 1995 or later. It's a thin, saddle-stitched pocket book, with the selected routes retaining their original (now not always consecutive) route numbers to match those on the unaltered diagrams, and otherwise just the odd correction (note the previously truncated description for route 152, 'Wee One') and a few changes to the new routes 'addendum' at the back to distinguish it from its heftier predecessor.
The final, slimline Grindley book is something of a cross between 'definitive' and selected guides, with 'comprehensive and up to date coverage' for the more popular buttresses but others featured less heavily if at all. While the first ascent info has (as with the 'interim' guide) been omitted completely and there are some controversial regradings (eg Secretaries' Super-Direct from HVS to E1), the encroaching trees now being managed by The Polldubh Club (of which Ed was a founder member) are discussed for the first time, there's still a great selection of routes at all grades up to E9 (with French grades also appearing for a handful of hard sport routes) and it's probably still (despite 40+ pages of good coverage in Gary Latter's 2008 Scottish Rock, Volume 1) the most comprehensive 'recent' guide to the area.
(Note that, with the trees coming down and the whole place opening up, Ed had also started photographing the increasingly visible crags to produce a new series of definitive topos for this site, but sadly only a handful of these were ready before his sudden illness and untimely death and our 'topos' section currently remains on hold.)
Five copies of the 2005 Grindley and two copies of the Ballard available for Members to borrow.
And a DVD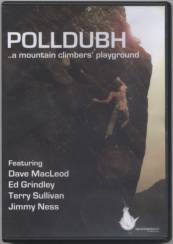 While clearly the 'odd one out' here (being still readily available and not a guidebook), the 2007 Polldubh DVD by Heather Hat Productions surely merits a mention on our archive page for its portrayal of four classic climbs from approximately twenty-year intervals as revisited by their first ascentionists (Jimmy Ness on Pinnacle Ridge, Terry Sullivan on Storm, Ed Grindley on Edgehog and Dave MacLeod on Misadventure) as well as a commentary featuring Ness reading from his 1951 SMCJ article.
Site Design by Petestack | Valid HTML5